HR Made Simpler!
Version 7.1 of OrangeHRM comes after the most recent release of version 7.0.2 in February and the previous flagship version of 7.0 in December 2020. This latest upgrade brings several improvements to the attendance and performance management modules along with a revamp to the user interface and experience of the PIM module reports.
Enhanced Attendance Management
Managers and supervisors have plenty of strategic tasks on their plates that could take their attention away from other tasks. Like for example, approving attendance sheets is something that could slip away. That is why the 7.1 upgrade of OrangeHRM provides the ability to configure workflow email notifications for submission, approval and rejection of attendance sheets to the respective individuals so you don't miss what's going on with your employees.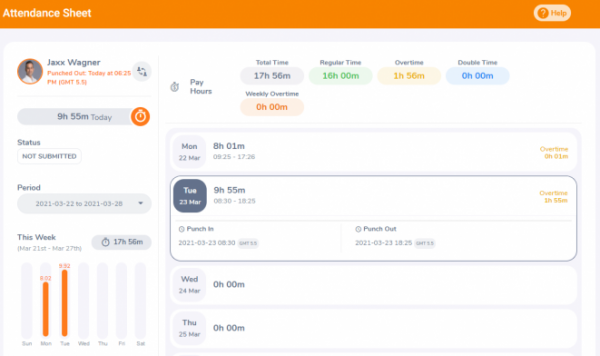 Furthermore, making approval and tracking easier, submitted attendance sheets of employees are now shown in the personal task list (My Action widget) of the system dashboard and the attendance sheet will be frozen at approval to avoid possible problems in the future. Lastly, you can also enable the attendance sheets to round off the times entered by employees so it makes life easy when tracking back or looking at past attendance records.
Download and Organize Performance Appraisals with Ease
Sometimes, HR managers are required to download performance appraisals for various reasons such as printing or documenting in the document folders of the organization. If that needs to happen, downloading appraisals of all employees one by one is going to be a daunting task. That's why the 7.1 upgrade of OrangeHRM facilitates bulk download of appraisals to make your life easy every step of the way. The appraisals can be downloaded from a review cycle or the appraisal list in both PDF and DOCX formats.
Get to know more about attendance and performance management with OrangeHRM and everything else OrangeHRM offers for better HR management by signing up for a FREE 30 minute demo here.