Testimonials
We work with clients who belong to a diverse range of industries. Here are some feedback from our clients.
Pa Mod Gaye
Unique Group
Senior Human Resources
Gambia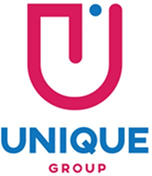 "OrangeHRM has been able to help us overcome a few of our challenges by giving us a paperless system and making it less time-consuming in terms of leave application, staff employment details, etc. It has also standardized our performance system by providing staff with easy access to rate themselves and to know their supervisor's rating. OrangeHRM's customer service is top-notch, they are always willing and ready to help in any way possible. Overall, the system is very user-friendly."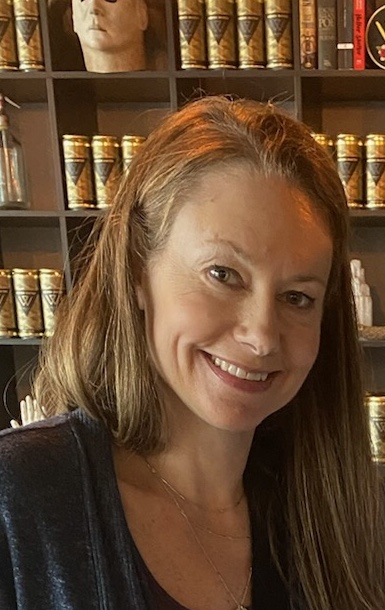 Stephanie Callan
Affinity
Director of Administration
USA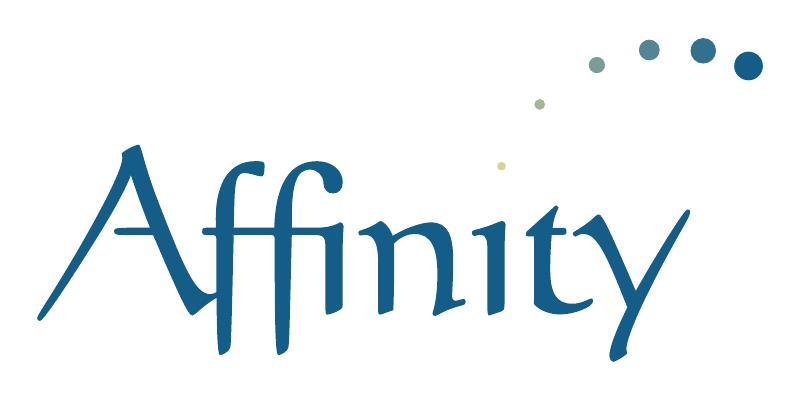 "OrangeHRM has provided our small non-profit with the ability to seamlessly onboard, train and maintain employee information in our field, without using multiple spreadsheets. This customizable system is easy to learn and utilize, and the customer service team far surpasses others software systems currently used. OrangeHRM is highly recommended by Affinity."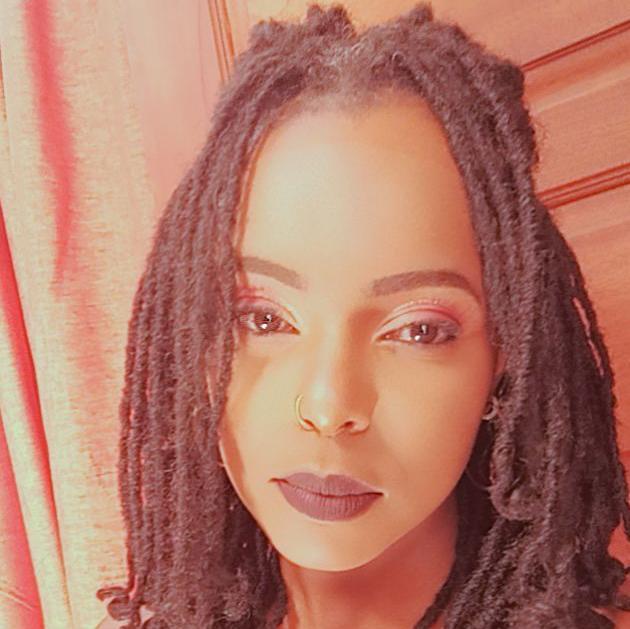 Georginah Musyimi
Market Car Hire
Human Resource Manager
Kenya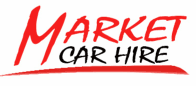 "Our company's goal was to be able to handle and access all employee data easily which we were struggling to do until we discovered OrangeHRM.
OrangeHRM has helped Market Service Station Ltd achieve this by moving from a manual system of managing its Human Resource to a digitalized and more modern way. The system has made it easy to keep track and retrieve all the employee data by the click of a button. Due to the diversified nature of our work and some employees working remotely, we are able to keep track of all the employees leave requests which makes it easy to plan and schedule duties. I would like to acknowledge the orange HRM team for their continued support during our digital transition. The team also has amazing customer service and is very patient, helpful and interactive.
Our team is more than happy to recommend OrangeHRM to anyone who is looking to move to the digital era."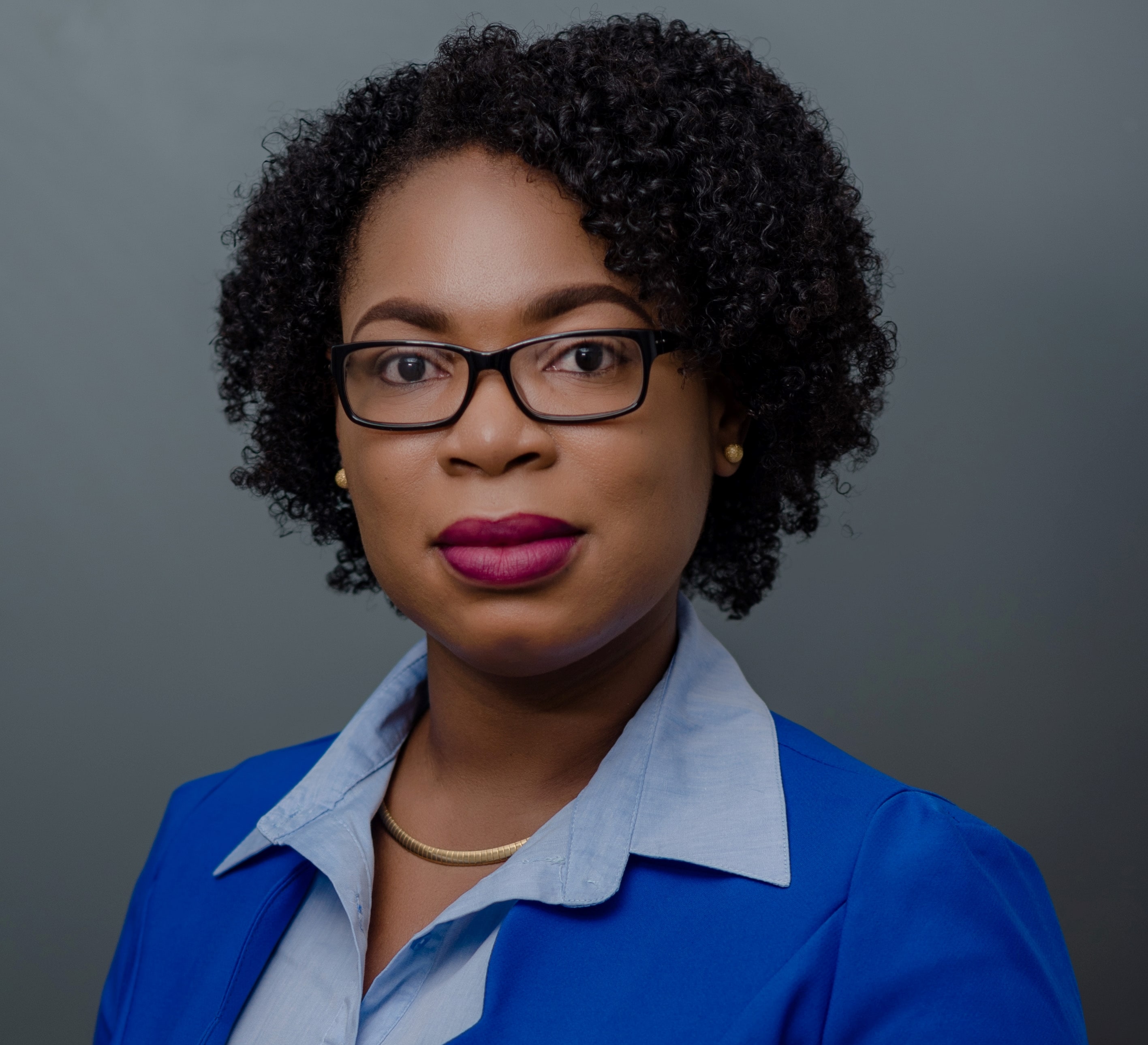 Dawn Lambert
Grow Resources
Human Resource and Training Manager
St. Lucia

"There has been a significant improvement in our ability to track important information regarding leave ever since we started using this system in 2022. I have found the system to be user friendly both as an Administrator and end user. It gives our team a sense of ownership in the management of their leave and personal details as they can track leave and update their personal details.

I especially enjoy the report feature of the system which allows us to generate valuable data on leave, job details, salary, and a slew of other customizable options. This feature has been especially useful for us as our team continues to grow.

All of this would not be possible without a great team behind the scenes. Customer Service at OrangeHRM has been excellent from the start. They are highly responsive, accommodating and always willing to present the most effective options for finding solutions, even if that means hoping on a call for a live presentation.
We have been satisfied with OrangeHRM and would recommend it to anyone who is in the market for an excellent HRIS."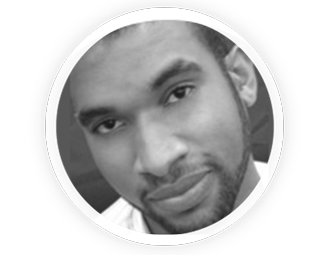 Aundrey Wilson
Sandals
Jamaica

"OrangeHRM has revolutionised our groups HR interactions and how we manage and view our Talents information. It's a simple to use and highly customisable tool that has added tremendous value to our organization."
Shoshana Cogle
EXIM Bank Jamaica
Senior Human Resource Officer
Jamaica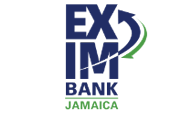 "The Bank commenced using the vacation leave module of OrangeHRM in 2015. Since then, the Bank has added the training module.

The OrangeHRM platform has changed the way EXIM manages employee personal data, training needs and how we monitor employee leave applications. The platform is user friendly at both the administrator and front user levels. The support team from OrangeHRM is always willing to assist with queries and ensures that the administrators are adequately trained.

I am grateful for the timely communications regarding updates and maintenance and the willingness to walk through the platform step by step when needed. The overall OrangeHRM experience has been a pleasant one and I look forward to what EXIM and OrangeHRM will create in the future."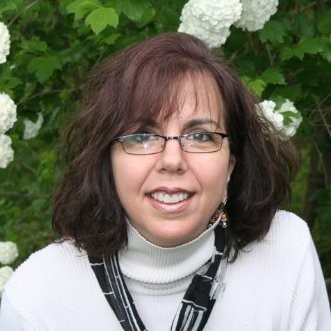 Maria Glezos
Diona
Director of HR, Benefits & Administration
USA
"OrangeHRM is a project we're taking very seriously as it's a very exciting and important change for us to move to this system. I can see that OrangeHRM takes their work in transitioning clients as seriously as we are taking in making the transition to your application. As mentioned, we'd considered ADP and a few other applications in an evaluation process and thanks to your good work and patience and in the apparent friendly user interface and customizeability of your system, the decision became very easy to make the change."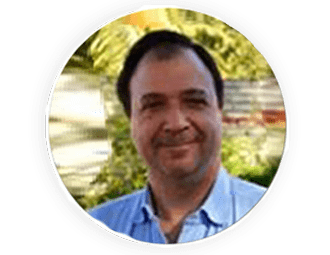 Guillermo Cogorno
Projects Abroad
HR Director
USA

"We chose OrangeHRM due to the flexibility they offer, especially within our industry. OrangeHRM offers a flexible solution, and people. They understood what challenges we faced, and offered a solution that could fit with our organization, and not the other way round, which many other suppliers do. OrangeHRM has made it easy for us to choose what modules we felt were needed at specific times. We are really excited to watch how we progress even more, and see what the future holds."
Lloraine Ventura
RGF Professional Recruitment Singapore
Human Resources Manager
Singapore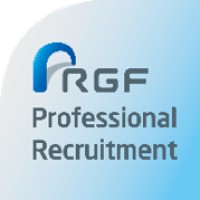 "OrangeHRM is committed to the delivery of value-added human resource system that exceed client expectations. They have been a trusted partner of RGF for almost 4 years now. They have supported us on our Performance Appraisal and Goal Settings processes, the top rate service that they have provided to us is exemplary."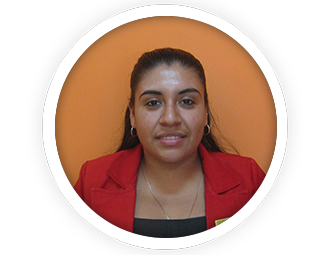 Dora Najarro
University of Belize
Human Resource Department
Belize

"Until 2009, the Human Resource Office of the University of Belize had relied solely on human memory and hands to deal with their day to day activities and the office. When OrangeHRM was introduced to us it was such a relief. So many manual things were eased and the speed of delivering tasks was amazing. Reports are generated in minutes, leave updates can be given via email in seconds and even our contracts and job letters can be accurately prepared using the system. The system has moved our HR Office from being a manually based office to a Technologically Advanced Office.

What is more amazing is that all this has been done electronically. At one single instance there was a face to face training but besides that all other trainings were done online: over the phone or over chatting, emailing, etc. Training classes has helped me so much that I think I would be lost if it wasn't for the trainings. I am very grateful for the patience and the time your team has had to walk me through all the aspects of OrangeHRM and training me to be an expert in the system. At the University I am the only one who has been fully trained and who knows almost every single aspect of our system. With the training I have received from your team I can train others here and we have planned to have a more in dept training where all HR staff members will be able to use the system fully.

I would like to encourage you to continue online trainings as it helps tremendously. Keep up the high quality of work and the patience to deal with so many questions and queries from us."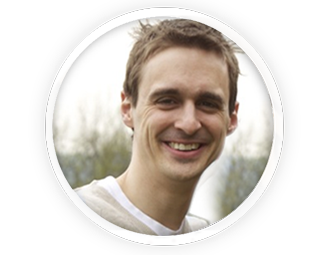 Brian Stephens
Josiah Venture
Director of Operations
USA

"The thing that has been most beneficial to us is the ability to customize the system to meet our needs. The OrangeHRM customization team has done great work in developing additional modules that fit our demands."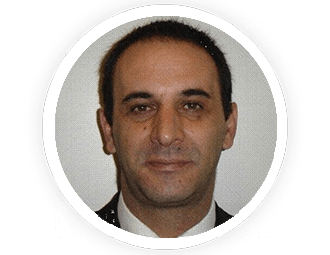 Fabian Di Gregorio
CIS Latam
Finance/ Human Resources Regional Manager
Argentina

"Some years ago, we embarked on a detailed and comprehensive analysis of the Market to identify an HR Management system that would fully meet our Organizational requirements and allow us to prioritize and streamline our business processes. We recognized OrangeHRM as being the best solution for us. The key factors in our decision-making process were the functionality offered by the product, a user-friendly and intuitive interface, language translation and of course pricing. We are extensively using all modules being offered by OrangeHRM. The system provides flexibility and is highly customizable and this has allowed us to grow and develop several of the OrangeHRM modules recently to better adapt to evolving business demands. At the moment, we are proudly working with our recent 9 box implementation for employee Succession and Development. With a presence in several operational countries in Latam ( Argentina, Bolivia, Chile, Ecuador, Paraguay, Uruguay), this platform has empowered us to support our HR business processes universally. Special acknowledgment goes to the Support team and we look forward to working and growing with OrangeHRM in the years to come."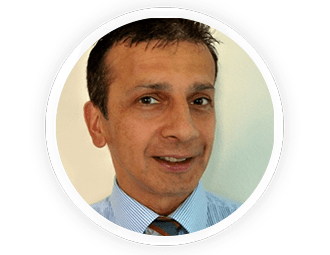 Shane Boustead
Inceptigon
Chief Information Officer / Chief Security Officer
Australia

"Our research of a suitable HR Solution ( for a growing start-up company) found OrangeHRM having good reviews and was a good fit for our criteria. The opportunity to trial the product at no cost for some time was critical in our selection process, as this allowed us to be confident the functionality was suitable and it operated as expected.

We previously managed our HR administration manually using MS Excel and Word but now the system allows us to streamline employee management and simplifies the processes for employees to manage their time and attendance, leave and personal HR records.

What we like about OrangeHRM is the helpful support during implementation and general good ongoing support which is very critical to us. The system is also relatively user friendly, easy to use and configurable."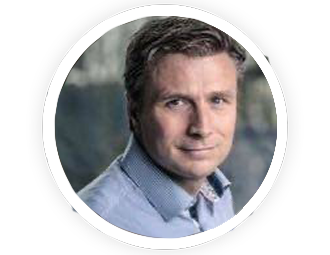 Darren Smith
Yvolve Sports
Head of Finance
Ireland

"At Yvolve Sports Limited we have been using OrangeHRM for many years now. We have had some changes to our HR department in that time and whoever came in to pick up the work was instantly impressed with the system and its ease of use. The main advantages that we found in OrangeHRM are the managing of holidays, leave types, and the ability for ESS - Employee to enter their information and taking that personal information into a shared area with other departments.

I can say that the OrangeHRM Employee Self Service "ESS" and the leave features are a great asset to our company."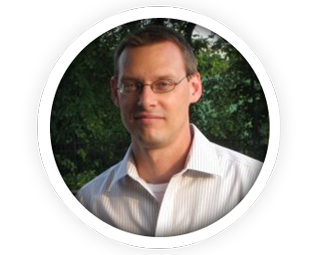 Michael C. Brown
InHouse Techies
Senior Network Consultant
USA
"Inhouse Techies have recommended OrangeHRM to our clients for their HRIS needs. The open source version is ideal for SME's while more advanced features can be added in the form of add-ons. The implementation was very fast and easy, while efficient support services ensured mitigation of any technical barriers encountered. The application has helped us a great deal in maintaining a comprehensive employee database and managing expiration dates related to various memberships and licenses of our client and its employees. The system is easy to use and we would recommend OrangeHRM for any business industries."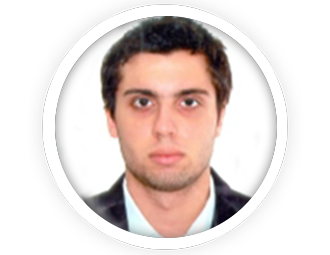 Pablo Mourente
Gerente Comercial
Brazil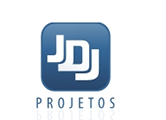 "OrangeHRM has been our HR System for many years, and it helps us a lot to keep a safe and easy-to-access database of employees, with the Personal Information Management (PIM) feature. Also, the time tracking feature provides us an accurate control of the project's expenses, since our main expense is our employees' worked hours.

O OrangeHRM tem sido o nosso Sistema de RH há muitos anos, e nos ajuda bastante a manter um banco de dados de colaboradores seguro e fácil de acessar, por meio do recurso de Gerenciamento de Informações Pessoais (PIM). Além disso, o recurso de apontamento de horas nos proporciona um controle preciso dos custos com os projetos, visto que nosso principal custo são as horas trabalhadas pelos nossos colaboradores."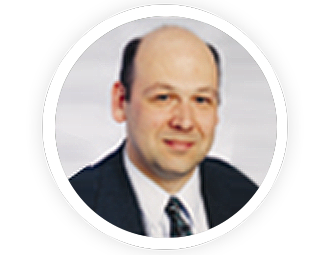 Christopher Peckham
Henry Bros Electronics
Chief Information Officer / Chief Security Officer
USA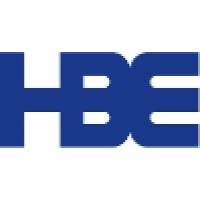 "Our research of a suitable HR Solution ( for a growing start-up company) found OrangeHRM having good reviews and was a good fit for our criteria. The opportunity to trial the product at no cost for some time was critical in our selection process, as this allowed us to be confident the functionality was suitable and it operated as expected.

We previously managed our HR administration manually using MS Excel and Word but now the system allows us to streamline employee management and simplifies the processes for employees to manage their time and attendance, leave and personal HR records.

What we like about OrangeHRM is the helpful support during implementation and general good ongoing support which is very critical to us. The system is also relatively user friendly, easy to use and configurable."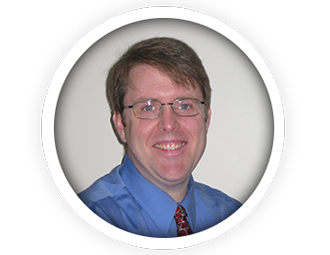 Richard Johnson
University at Albany
Associate Professor
USA
"At the University at Albany we have an MBA concentration in Human Resource Information Systems. Crucial to the program is the ability for our students to gain hands on experience with a fully functional HRIS. The challenge has been gaining access to such a system in a cost effective manner. We recently decided to use OrangeHRM in our program and we have not been disappointed. From a visit by their CEO who discussed the history and goals of Orange HRM to their willingness to provide online training to students, OrangeHRM has given us access to not only the software, but also to the ideas and motivations behind its design. Students find the interface intuitive and easy to use. This means that I can spend more time teaching the students about the broader data design and capture issues facing HR as they design and implement an HRIS and less time teaching the students to use the software."
Niki Dinsey
Turn It On
TIO Support
United Kingdom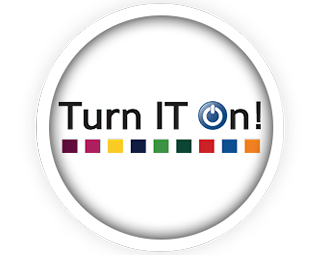 "The main advantages that we found in OrangeHRM is the easy managing of holiday, employee absences and the ability for ESS- Employee to enter their information and taking that personal information into a shared area.

I would say that the OrangeHRM Employee Self Service (ESS) and the holiday features is one the best from our experience."
Mark Streeter
Streeterlaw
Principal of Streeterlaw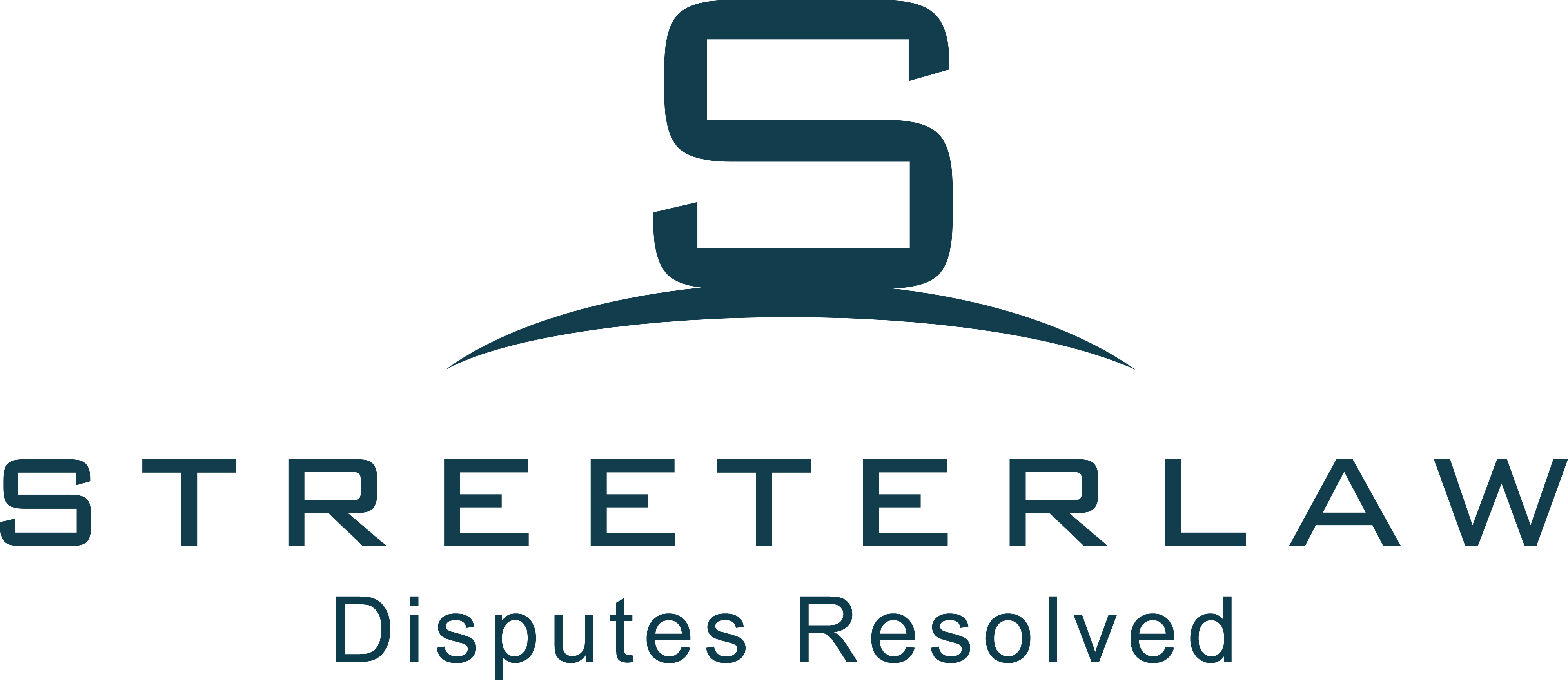 "We chose OrangeHRM as it is a very user friendly HRM system that is highly customisable to suit our needs."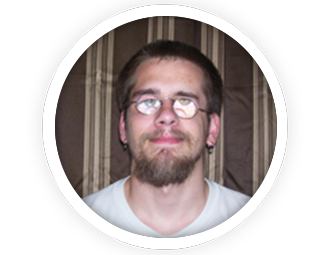 Brandon Wagman
Rainbow Serenity
Chief Executive Officer
USA

"OrangeHRM is many things to many people all of it good. An impressively priced alternative to standard and expensive HRMS usually developed by payroll companies."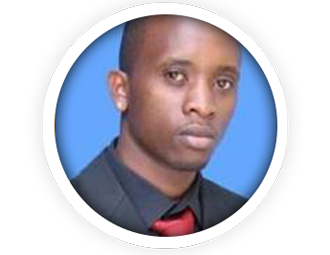 George Gatheca
Bia Bora Distributors Ltd
ICT Officer
Kenya
"OrangeHRM has helped Bia Bora Distributors Ltd. move from a manual system of managing its Human Resource. With OrangeHRM, we are able to get information about our employees simply by the click of a button.My employers have been very happy about it and that has even earned me a pay rise.Working with OrangeHRM has been really helpful"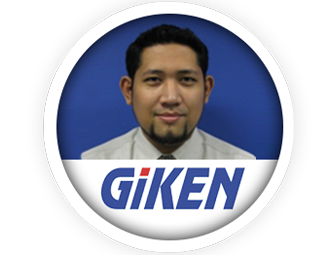 Adrian Aringo
Giken Sakata (S) Limited
IT Manager
Singapore

"In a company comprised of a lot of employees, human resource management has always been an issue but thanks to OrangeHRM, managing the employee's leave application as well as other human resource concerns has never been so easy. Our HR Staff finds OrangeHRM easy to use and for us who maintains the software, simple to understand and can easily be modified to our liking. We've been using OrangeHRM for the past 4 years now and will still continue to do so in the next coming years."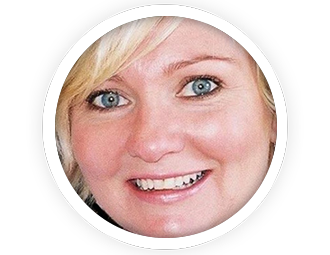 Susie Macmillan
da Vinci Marketing
Managing Director - Gulf Region
Australia / UAE

"da Vinci marketing was looking for a simple HR online portal that would provide "Self service" for our employees for tracking leave and time on projects OrangeHRM has proven to be simple, reliable and easy to use for both management and staff. Our company spans two geographies-UAE and Australia and so we've needed the flexibility to tailor each regional team to different working days and public holidays. This was a small customization we requested which OrangeHRM delivered on quickly and cost effectively. I have found the support from the OrangeHRM team to be highly responsive and personal and have no hesitation in recommending their solution."
Dave Antrobus
Proactive Personnel
National Sales Manager
United Kingdom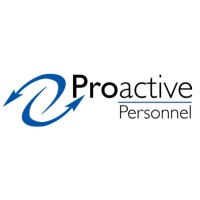 "Proactive Personnel have utilized OrangeHRM to provide a tailor made HRM solution that can be used across multiple clients. We found all of the staff to be professional and very responsive and delivered the overall project on time. I have already recommend OrangeHRM to a number of other business and will continue to do so."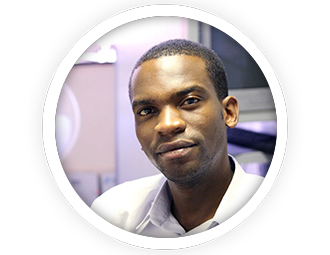 George Murewa
Repssi
ICT & Knowledge Management Officer
South Africa

"The training was very helpful and insight for us. We had not really engaged with the system in depth, thus the training provided us with the know-how and valuable information on how best to utilize the system. The trainer was also very good, he used a good pace that we could be on level with and took time to explain the modules in a thorough manner. He also made use of practical examples so we could engage with the system and have a practical feel of utilizing the system. The trainer also provided us with useful contacts in case we need help when we are now using the system in a production environment."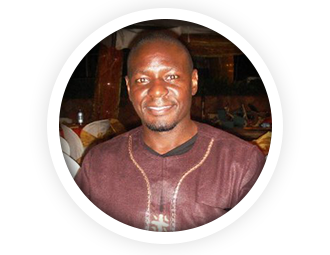 Kevin Owor
Spear Motors
Uganda
"What I see as one the biggest advantages of the OrangeHRM is the elimination of wastage of both time and paper. In our organisation, when an employee wants to request for leave, they would have to fill out a leave form which needs to be signed by the head of the employees department or their immediate Supervisor and the Human Resource Manager. In the event that one of these people are not in the office, the whole process is delayed. The advantage therefore with the OrangeHRM is that the employee's supervisor or head of department or the Human Resource Manager does not have to be in the office to approve this request. So in short, it will eliminate time wastage and unnecessary paper work."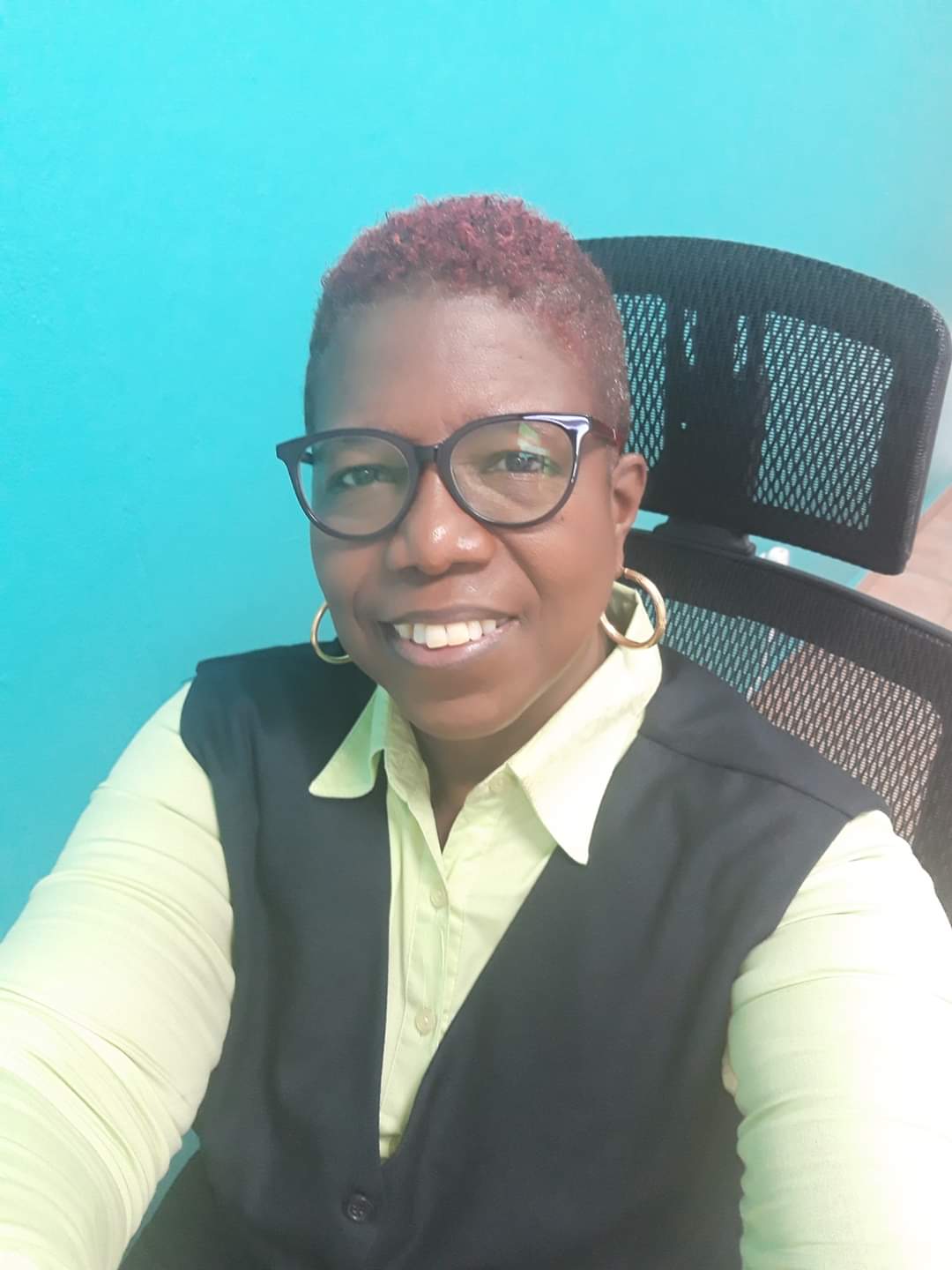 Carina Ellis-Romney
Mental Health Foundation
HR Manager
St. Maarten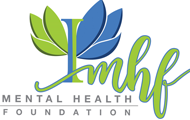 "The need to customize the program to meet our required laws and procedures was promptly complied with by the awesome OrangeHRM support team during the implementation. Although training was provided by support, the introduction of the help option within each module made it so much easier to follow-up o n the received training via the tutorial but support remains just an email"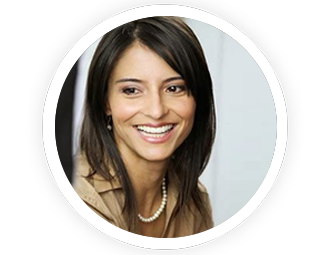 Sol Echeverria
Factor Humano
Socia-Directora General
"OrangeHRM es una excelente herramienta para el desarrollo de Pymes en Latinoamerica, pues nos permite gestionar los procesos de recursos humanos con mayor calidad, para generar un impacto de mayor valor agregado en el negocio.

OrangeHRM is an amazing tool for the development of SMBs in Latin America, since it makes possible to have high quality human resources management, in order to provide greater value added to the business."
Harvey D. Brookins
Oakland University
Special Lecturer
USA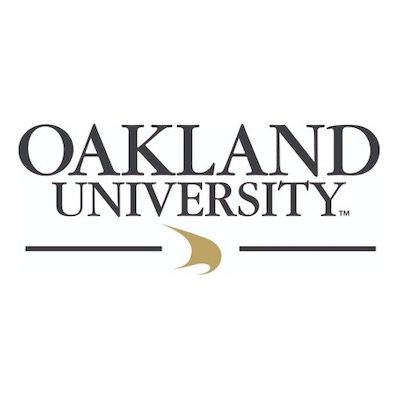 "This past semester, I utilized the Orange HRM Information System as a practicum assignment in my class, Application of Technology In Human Resources. I would first of all point out that this class of some thirty undergraduate students was diverse in several ways: age, ethic background, citizenship ,education and technology know-how. No one had difficulty entering, storing and retrieving data. To my surprise, it took little time to enter their personal data indicating that in real time, this is not a time consuming activity. Needles to say, this was a different type of learning experience for my students, but more importantly, it demonstrated to them the value of an information system in general and the capability of the Orange HRM product specifically."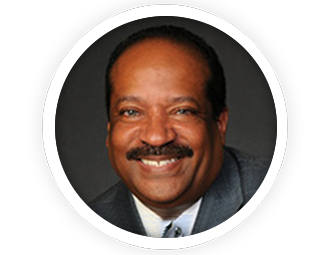 Bill Perry
Bill Perry & Associates
USA

"We are using the OrangeHRM program and we love the program. We store all our employees' records in there and we use all the standard modules that came with it. The advantage that we found with OrangeHRM is the fact that its live, in the sense that no matter where we are we have access to the program as long as we have internet connection and that's the biggest thing and we love that feature.For the moment, I'm the only admin that has access to the system and I love that it keeps track of everything on a person, I love the fact that you can add attachments and you can do anything with the system for the most part."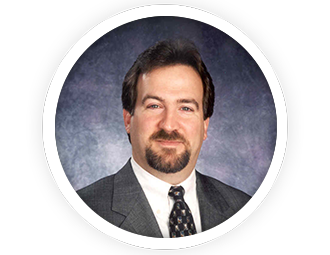 Mike Guglielmo
Temple University
Participatory Faculty
USA

"When I contacted the folks at OrangeHRM a few months ago, I didn't know quite what to expect. The prospect of using a functional HRIS for a capstone HR class at the undergraduate level seems to make perfect sense, but how would they react? To say that OrangeHRM has been anything less than helpful would be an understatement. They have assisted me in getting ready for the 2011 fall semester, and our students are poised to reap the benefits of their generosity.

With modules that include leave management, recruitment, performance management, and benefits tracking (to name just a few of the available modules in the OrangeHRM Live product), our students will learn concepts and practical applications in a real-world product that they just wouldn't have access to anywhere else.

I am very much looking forward to the full use of this product in the coming months, and will report out (via email, blog, or tweet) the regular progress of this endeavor. Many thanks to the folks at OrangeHRM for their assistance in getting ready a mock database of 400+ employee records. Let the course begin!"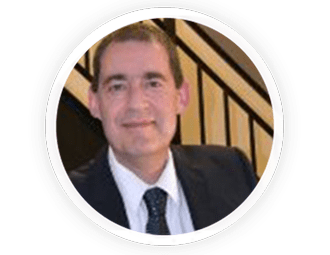 Pete Needham
End to End Networks
Vice President, People & Planning
Canada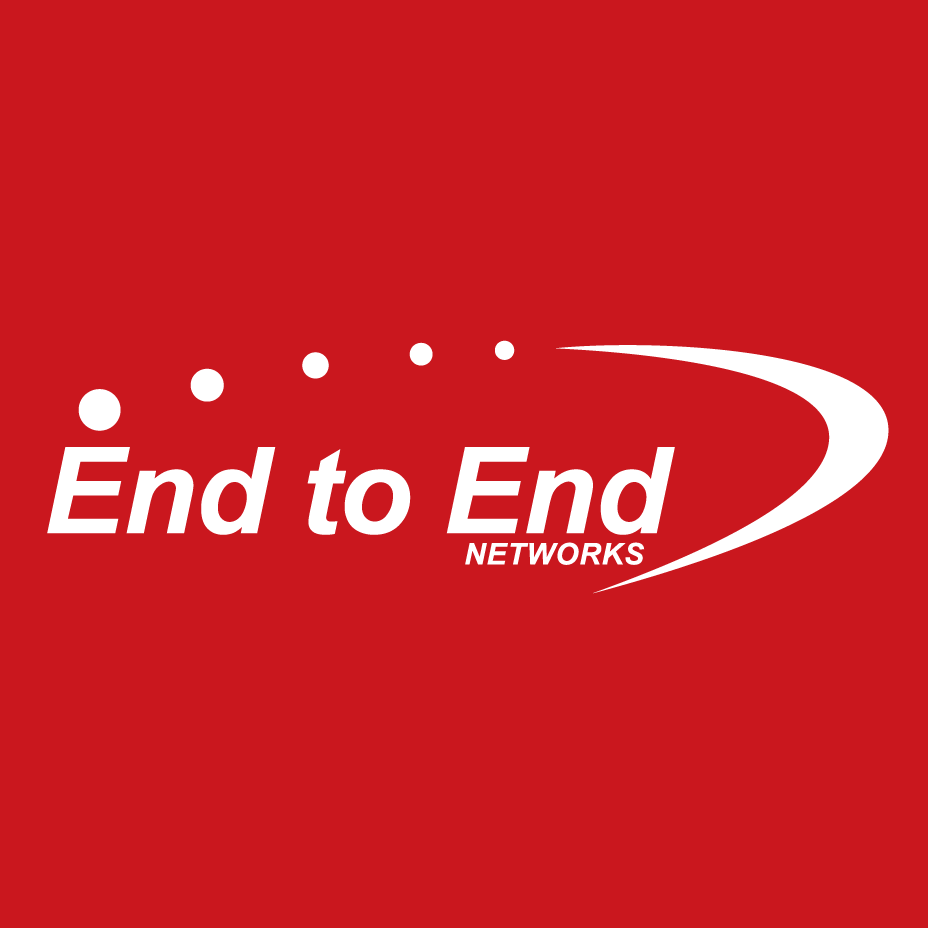 "Intuitive, simple to use and effective for managing the "people basics" of the organisation. The OrangeHRM support team is responsive and helpful if I need help. I didn't want a system whereby I felt like I had to be a programmer to maintain my people processes - OrangeHRM Live makes life simple. The Leave and Recruitment modules are particularly appreciated."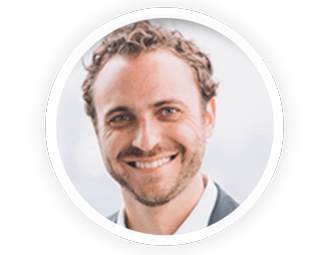 Daniel Copeland
Community Trust
Senior Manager, Human Resources
Canada

"OrangeHRM has been a terrific system for our company as it is very user friendly and intuitive. Employees can be trained on how to use the system within 30 minutes which saves time not only for the end-user, but the trainer as well. The admin team at Orange HRM is very responsive which makes the customer experience a great one"
Joanna Back
Velogic Ltd
Mauritius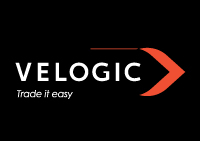 "We are currently using the OrangeHRM PIM and Leave Module. We use the Leave List mostly because we can upload employee's leave details to the system.The top most advantage that we found with OrangeHRM is we can do our HR task quicker and the OrangeHRM system gives us a more accurate data in terms of Leave and PIM, compared to the system we used before.It is the employee self service and online application which are the most interesting. This is the main difference with the previous system which was completely manual."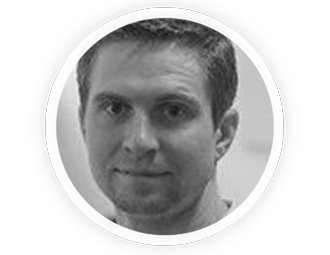 Edina Racsmán
i-Cell Mobilsoft Zrt
HR Generalist
Hungary

"OrangeHRM has been supporting our HR processes like Recruitment, Selection, Onboarding, Training and Performance Evaluation. What I like about OrangeHRM's solution is that I am able to see all of our employee data in one central place, making it easier to access information. OrangeHRM has helped save time on internal processes and can create reports easily."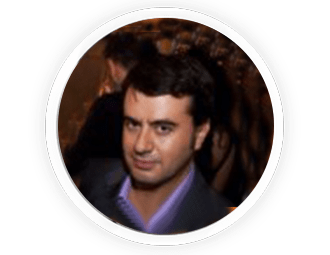 Konstantinos Triantafyllidis
Vicko SA
Financial / Commercial / HR / IT Manager
Greece

"Choosing OrangeHRM's solution was a very easy choice. There were many things OrangeHRM provided that we couldn't think of ourselves and it helped us manage and maintain the processes much better."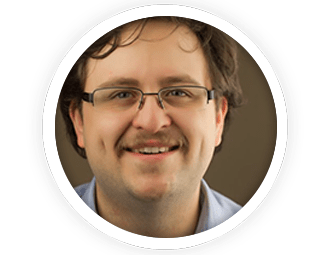 Michal Kubacki
Jet Creative Ltd
General Manager
United Kingdom

"Our creative agency has been looking for a highly professional open source solution for our HRM requirements and we came across the Orange HRM, which was just the package we've been looking for to supply our professional HR team with tools they need. Its ease of use and functionality reaches our expectations and shows creativity in design and solutions in similar way as we do projects for our clients. OrangeHRM is a great solution for any human resources department and I can surely recommend it to any kind of business."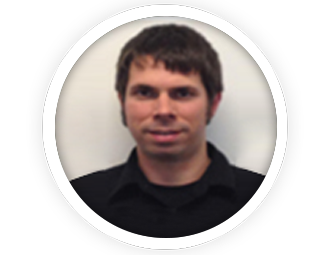 Bryan Trinque
MIS Training Institute
Director of Information Technology
USA
"OrangeHRM's support team has an excellent sense of identifying their client's expectations."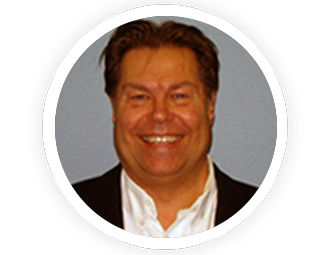 Alan Chappell
End To End
Chief Operating Officer
Canada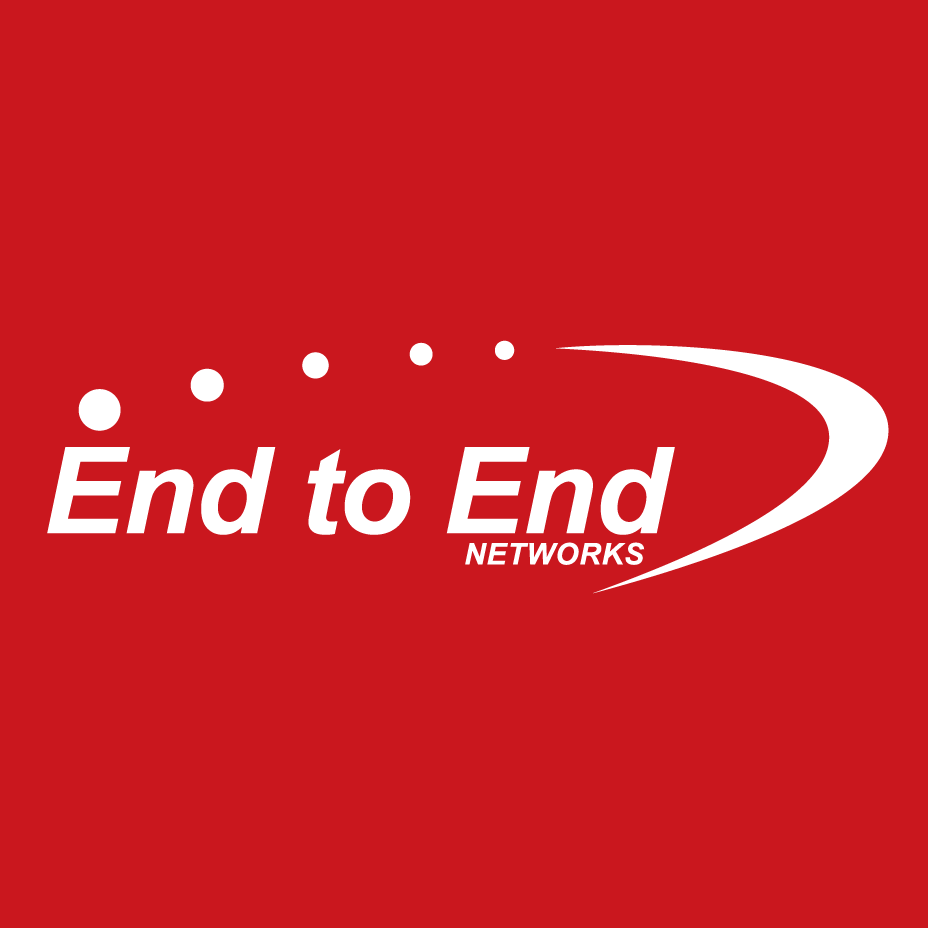 "We chose OrangeHRM as a means to engage our employees in the aspects of Human Resource activities such as time, leave and performance management. The self-service aspect of the application has helped management directly handle employee requests, streamline our recruitment process and integrates with our website. We particularly like the hosted model as OrangeHRM staff is very customer-centric."
Ierna Sa'aban
Pure Commerce Australian Financial Services
Human Resource Manager
Singapore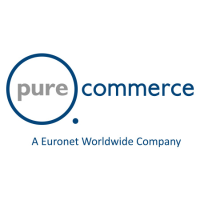 "OrangeHRM HR Solution is user-friendly and has helped us cut down on the manual work that we use to practice. For example, leave application. The top most advantages is the easy retrieval of information."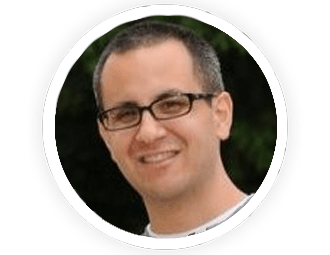 Paul Nishiyama
Johnny Rockets
Vice President Information Technologies
USA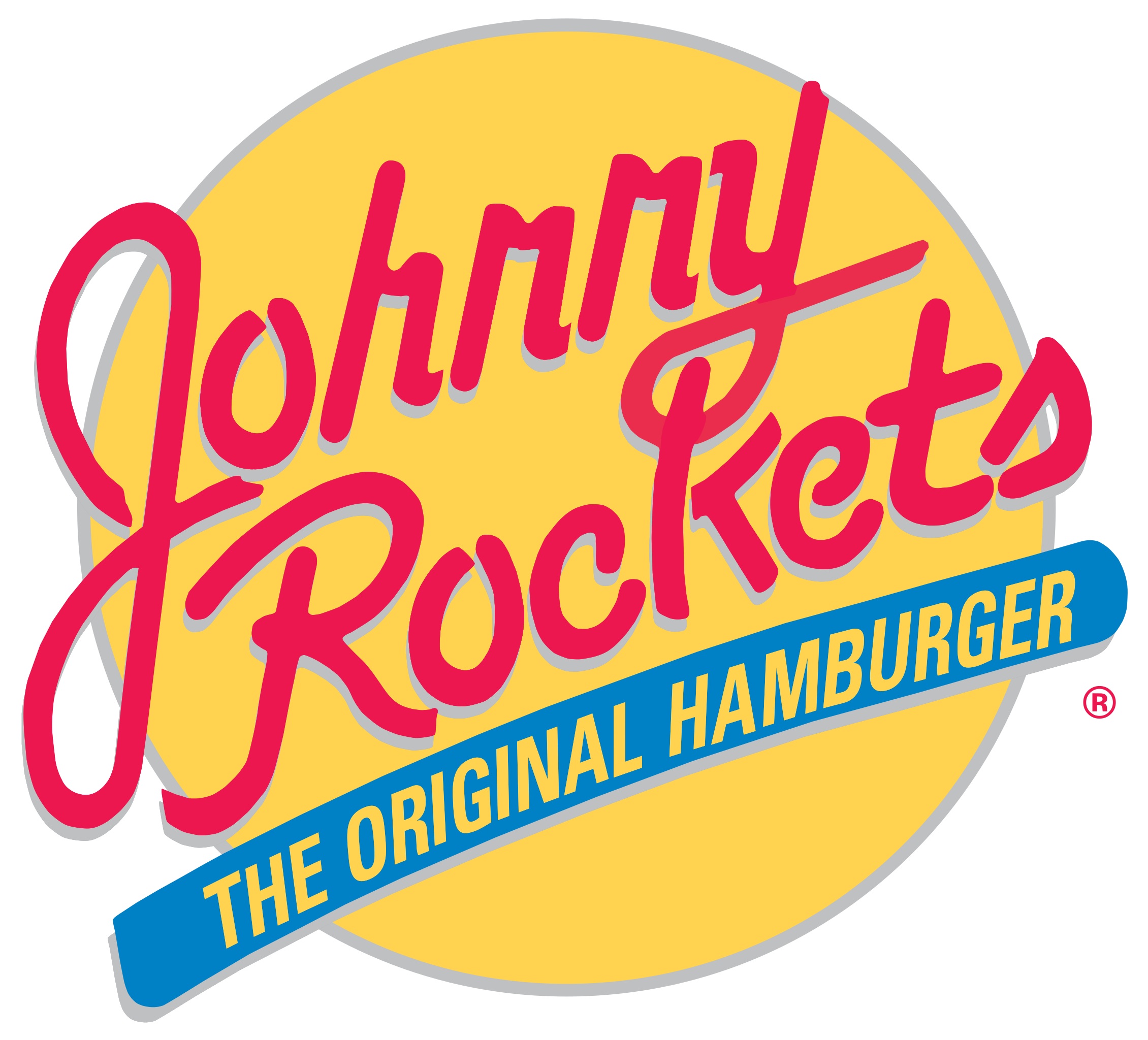 "As part of our long term strategy to combine the impressive capabilities of open source with a fresh, cost-effective approach to IT, Johnny Rockets immediately recognized the unique possibilities that OrangeHRM offers: A modern HRIS system based on open standards, providing extensibility, maintainability and the ability to truly recognize a significant ROI. This has afforded us the capability to integrate Human Resource Management easily into our existing infrastructure, leveraging many other previous efforts to streamline our business processes, and maximize employee efficiency; all while not giving up any expected modern HRIS features."
Wajira Somaratne
Logistics International SAL
Abu Dhabi, U.A.E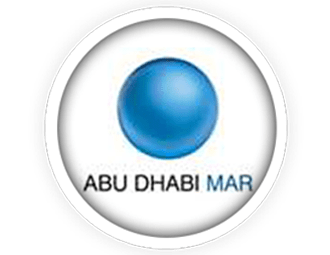 "We are currently using the OrangeHRM Personal Information Management (PIM) and Notifications and these features allow us to archive and upload our documents related to visa and passports especially in a country like UAE where these type of documents are very critical. We need these types of documents archived and easy to access rather than going to third party program and looking for them.With OrangeHRM, we can keep all these documents in one program and we can get notifications when any documents expire and renew them without any delay"